We are excited to announce that Scott Brook will be delivering closing remarks at the ACUADS Conference in a couple of weeks. For more information on Scott, and the abstract for his presentation, please see below.
Creative Vocations and Cultural Value
When researchers look at the employment situation of artists, they tend to assume that creatives are motivated by cultural rather than economic values. This claim is then used to support the idea that artists knowingly 'trade-in' financial security for the non-pecuniary rewards of a creative career. Whether this cultural value is revealed through an 'Artistic Critique of Work', as Luc Boltanksi and Eve Chiapello refer to it, or a preference for 'psychic income', as Pierre Michel-Menger theorises, the explanation of artists' motivations involves the premise of a sacrificial commitment to culture.
And yet, as we know, values are always specific rather than universal. Hence the obvious questions: Why is it that some people hold this value and not others? Or that this value arises in some societies, in certain periods of history, and not elsewhere? And why does it take this form? And so on.
In this lecture I will review some of the major theories of artists' motivations and what I've called the 'auteurist' thesis of demand for creative work. Drawing on my own fieldwork with graduate creatives, I will then outline a sociological account of the current interest in creative vocations, one that can do justice to the current socio-economic circumstances through which we are living.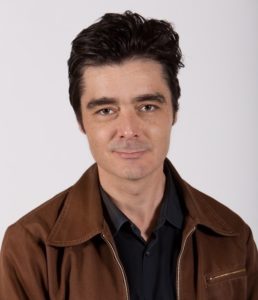 Bio
Scott Brook is Associate Professor at the Centre for Creative and Cultural Research, University of Canberra, where his research focuses on artists' careers and cultural policy. He is currently a Lead Chief Investigator and Chief Investigator on two Australia Research Council Discovery Projects looking at creative graduates and the cultural sector in Australia, the UK and China. He has received project funding and commissions from a range of bodies, including the Australia Council, SBS and Copyright Limited, and in 2015 was invited to give evidence at the Senate Inquiry into the effects of the Commonwealth Budget on the Australia arts sector. He recently edited the first English translation of Pierre Bourdieu's Thinking about Art – at Art School (CCCR publications 2016)