The ANU School of Art & Design's annual Sir William Dobell lecture will be delivered Wednesday 25th November 2020 by Prof Adrian Franklin, Professor of Creative Industries and Cultural Policy, University of South Australia. Adrian is known for his work on MONA and the development of para- and anti-museums. His most recent book, Anti-Museum (Routledge 2020) is an analysis of alternative museum practices in Australia, Europe and the USA. Adrian's presentation reflects on how both he and his research field have been directly and rapidly transformed by the COVID-19 crisis. What was, in Anti-Museum, a challenge to reassess exhibitions, audiences and engagement has rapidly become a new reality. The presentation is topical not only in its consideration of change in the museum sector but also in registering the shifting terms and impacts of research.
The presentation will be structured as a webinar with a Q&A introduction of Prof Franklin, a presentation on the new status of Anti-Museum strategies within COVID cultures, and questions from participants.
Register now via Eventbrite: https://www.eventbrite.com.au/e/sir-william-dobell-annual-lecture-professor-adrian-franklin-tickets-127951314827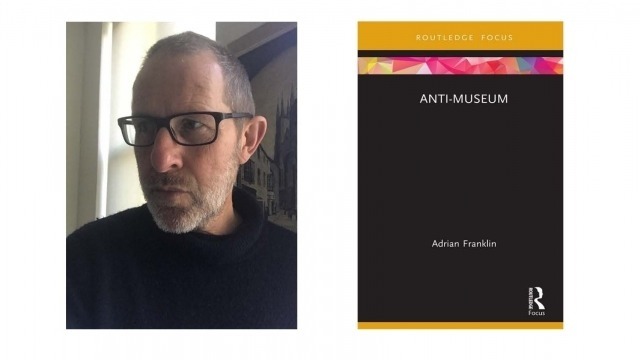 Upping the Anti-museum: Covid-19 and its Aftermath
Professor Adrian Franklin
We rarely write critiques of the art world thinking that their time will come within weeks of publication, but this happened to me in 2020. In Anti-museum, I rounded on the contemporary art museum as a failed centre of the art world and proposed new variants of the anti-museum as alternatives. Charged with extending its audience beyond the educated, art consuming classes, art museums continue to service a social elite delivered by the unlimited expansion of tourism. In contrast, Anti-museum showed how some art museums situated themselves as activists, promoting art production, expression and all-of-community engagement. No sooner was the book published than COVID-19 prompted a global collapse of tourism. Many art museums closed, some may never reopen. But a large number found an opportunity to rethink (and recover) core values and aims that had been crushed by the tsunami of tourism-led commercialisation. This lecture will review the ways in which mainstream art museums sought out new publics and forms of engagement during COVID, after the manner of my anti-museum examples, and assess the likelihood of this transforming the art world beyond 2020.
Adrian Franklin is Professor of Creative Industries and Cultural Policy, University of South Australia. He is the author of Anti-museum (Routledge), The Making of MONA (Penguin) and numerous articles on art museums, arts festivals and tourism.
https://soad.cass.anu.edu.au/events/anu-school-art-design-sir-william-dobell-annual-lecture-1