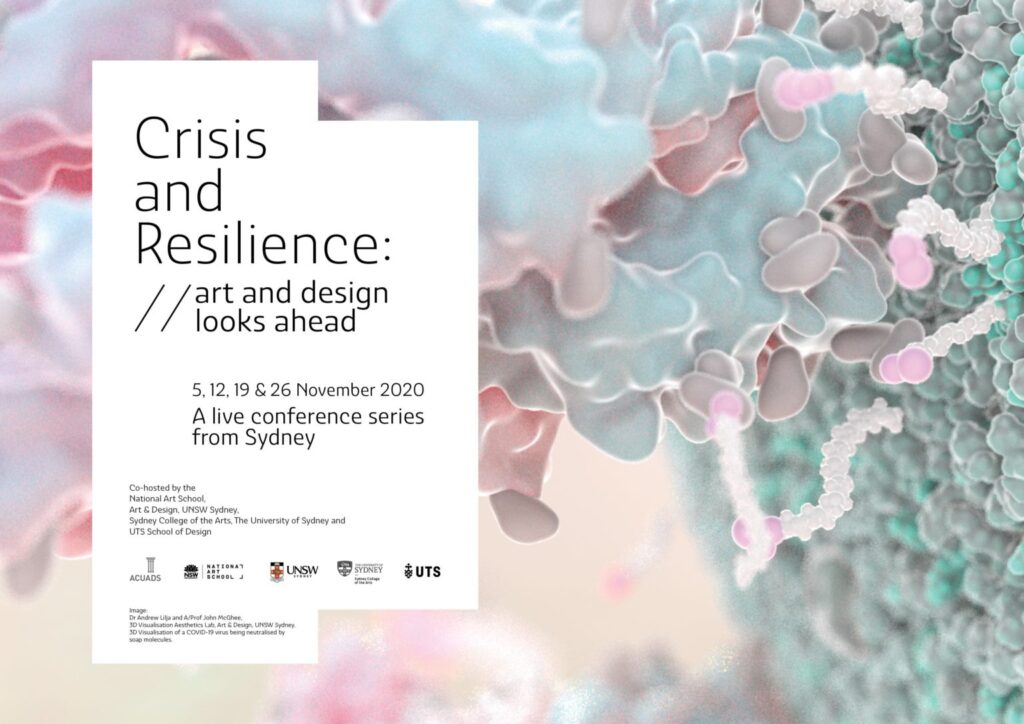 Registration is now open for the ACUADS 2020 Conference — click here to register.
This year's conference will be held across four evening Zoom sessions in November (5th, 12th, 19th & 26th November). The series is co-hosted by The National Art School, Sydney College of the Arts (The University of Sydney), UNSW Art & Design, and UTS School of Design.
For more details about the conference, please visit the conference website. Conference contact: acuads2020@nas.edu.au.