ACUADS Conference
Australian National University School of Art & Design
28 & 29 September 2017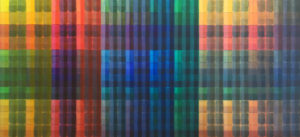 Conference theme: value
Australian university art and design schools are facing increasing economic and political challenges. The visible impact of these pressures on the sector is already evident and has been widely discussed. Inevitably, the careers of younger and emerging academics will unfold in a very different environment to their older and more established colleagues. Against the backdrop of this profound change it is important to establish and declare the continuing value to Australia of art and design, and therefore the continuing value of university education and research in those disciplines. This conference explored 'value' in all of its manifold senses.
Keynote Speakers:
Anthea Callen, opening keynote, Thursday 28 September. For more information, please click here.
T'ai Smith, 'Redressing value: Capital's (and Art's) Fashion Cycles', Thursday evening, National Portrait Gallery. For more information, please click here.
T'ai Smith and Ann Stephen, discussed issues raised by Smith's book Bauhaus Weaving Theory: From Feminine Craft to Mode of Design (2014), Friday 29 September. For more information click here.
Closing remarks by Scott Brook, Friday 29 September- for more information, please click here.
CONFERENCE ORGANISING COMMITTEE
Prof Denise Ferris
Dr Geoff Hinchcliffe
Ruth Waller
Dr Martyn Jolly
Kit Devine
Alex Burchmore
PAPERS
All the papers published here were subject to a process of double-blind peer review at both abstract (acceptance) and final paper stage (publication). Abstracts were revised and resubmitted following an initial stage of peer review. Final papers were reviewed by their authors subsequent to a further final stage of peer review. The papers were then subject to minor editing to ensure they are as free of errors as possible and that they consistently comply with the conference style guide.